Discover the Exquisite New Minotti Collection: A Fusion of Luxury and Design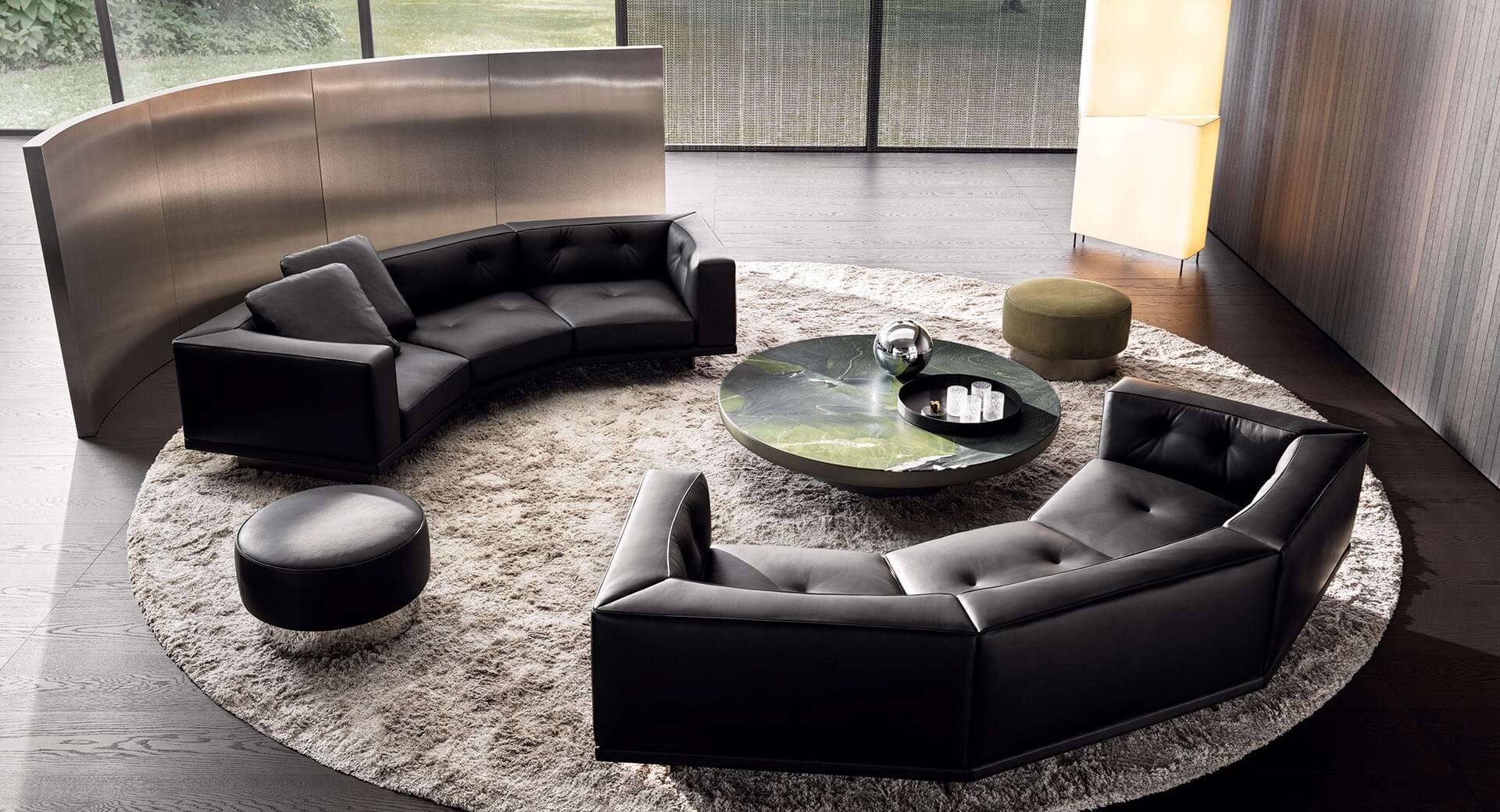 Timeless design, seamless functionality, and mesmerising opulence embody everything produced by Minotti
In the realm of luxury furniture and interior design, one name consistently stands out as a beacon of excellence: Minotti. With an unwavering commitment to innovation, attention to detail, and timeless elegance, Minotti has once again captivated design enthusiasts with their latest collection. Set against the backdrop of the Minotti Pavilion 2023, an architectural masterpiece that beautifully represents the brand's journey, this new collection promises to elevate living spaces to unprecedented levels of sophistication.
A Fusion of Luxury and Design Excellence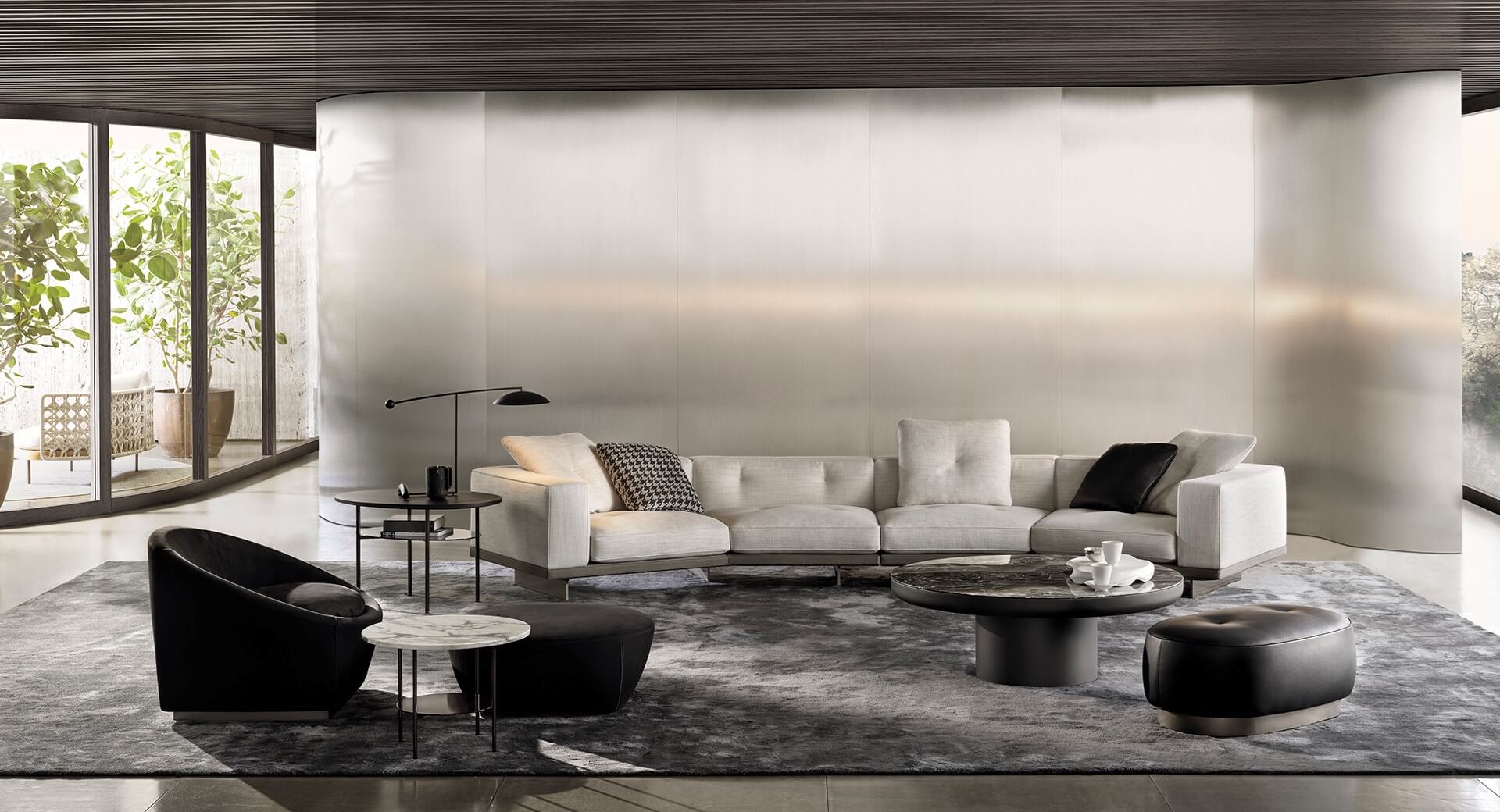 The Minotti Pavilion 2023 serves as the perfect venue to showcase the brand's new collection, coinciding with its remarkable 75th anniversary. This scenographic masterpiece not only reflects Minotti's rich history but also showcases its ability to evolve while remaining rooted in its traditions. The building's architecture itself is a testament to Minotti's competence in the architectural sphere, inspiring its partners to export the brand's essence worldwide.
As visitors enter the 4500 sq. m. exhibition space, they are greeted by a harmonious blend of public and private areas. The central aisle, resembling a boulevard adorned with lush greenery, creates an immersive experience beyond boundaries, redefining the concept of an exhibition area. Organic shapes and natural elements further enhance the ambience, establishing a connection between the interiors and the surrounding environment.
Innovation and Evolution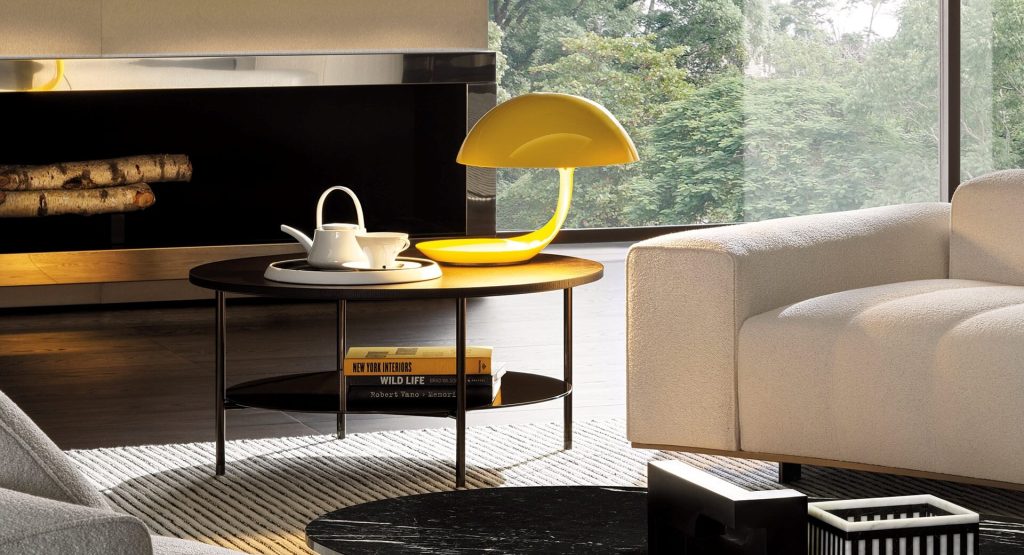 The Minotti Pavilion 2023 seamlessly guides visitors through Minotti's constant and steady evolution. The double-height space features a suspended truncated cone, acting as a striking fireplace and an iconic architectural presence that adds character to the environment. It serves as a visual reminder of the brand's commitment to innovation, as it is present in both the living areas and an integral part of Minotti's design language.
The 2023 Collection Highlights
The stars of the Minotti Pavilion 2023 are undoubtedly the exceptional pieces that make up the 2023 Collection. Designed to cater to different tastes and preferences, the multifaceted Dylan modular seating system by Rodolfo Dordoni takes centre stage. With its versatile configurations, it seamlessly adapts to various interior spaces. The Torii Bold family of seats, inspired by the iconic Torii piece by studio Nendo, enchants with its elegant and contemporary design.
The Raphael collection by GamFratesi showcases sinuous lines and impeccable craftsmanship, creating a harmonious balance between aesthetics and functionality. Another standout is the Superblocks storage units by Marcio Kogan / studio mk27, which epitomise refined rationalism. These pieces, alongside others from recent collections, establish a dialogue of perfection between indoor and outdoor spaces, showcasing Minotti's commitment to providing a comprehensive lifestyle experience.
Minotti's latest collection unveiled at the Minotti Pavilion 2023 represents the pinnacle of luxury and design excellence. Through a masterful fusion of innovation, attention to detail, and timeless elegance, the brand once again pushes boundaries and redefines the art of interior spaces. From sofas to armchairs, tables to sun loungers, the 2023 Collection offers an exceptional array of pieces that elevate the living experience to unparalleled levels. With Minotti, one can truly transform their home into a sanctuary of refined style and sophistication.
---