Selling a luxury residential unit in The Palm worth 95 million dirhams in Dubai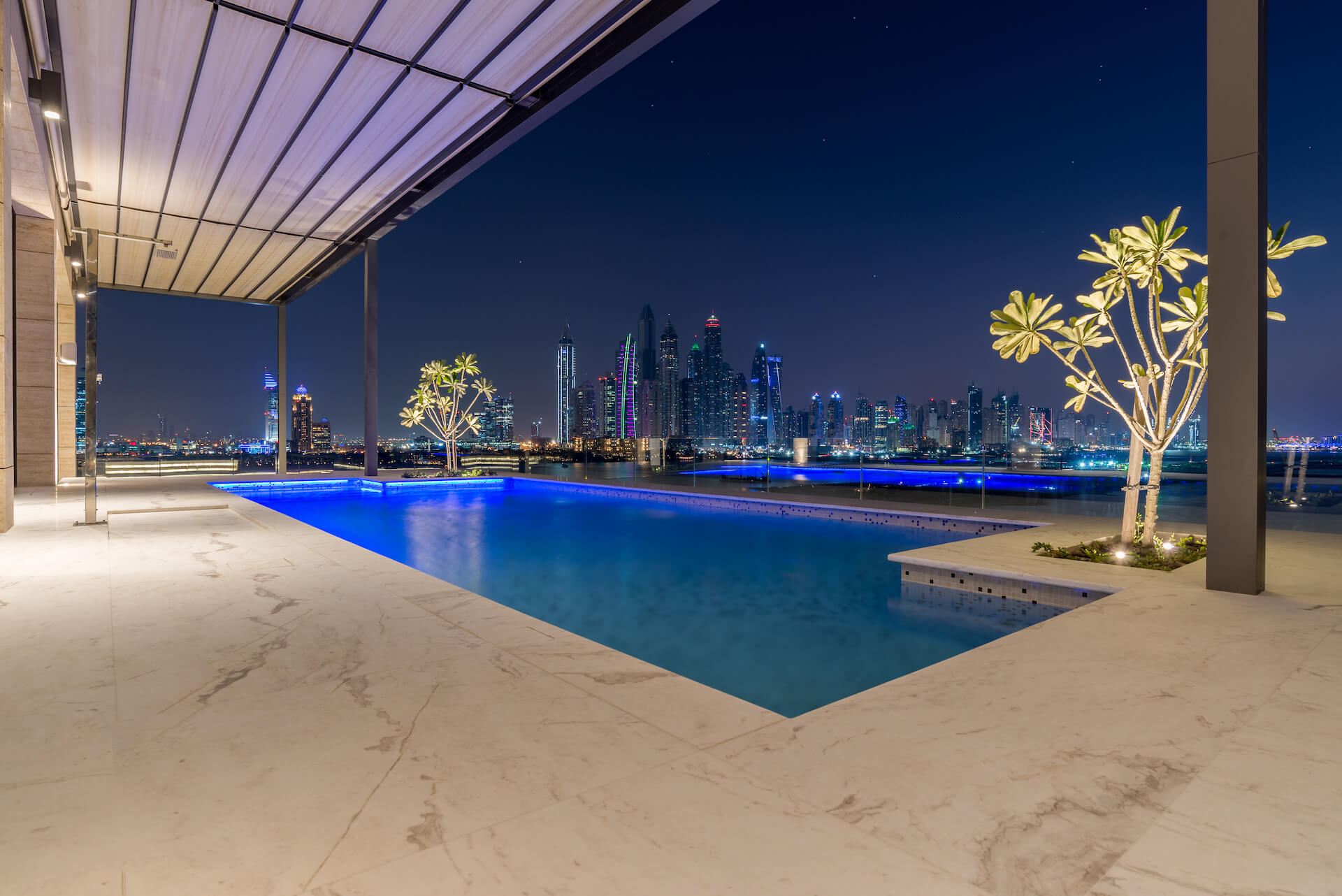 Innovate Living has announced record sales for its Palme Couture residential development. This project is located in Palm Jumeirah, and it is the project in which the "Royal Penthouse" unit is located, which was sold at a value of approximately 95 million dirhams.For his part, the founder and president said
Innovate Living has announced record sales for its Palme Couture residential development.
This project is located in Palm Jumeirah, and it is the project in which the "Royal Penthouse" unit is located, which was sold at a value of approximately 95 million dirhams.
For his part, the founder and CEO of Innovate Living, Karim Fahmy, said: Our goal with the Palm Couture Residences project was to provide a unique housing opportunity in Dubai.
The sale of this record amount of 95 million dirhams is a reflection of the increasing demand for luxury real estate in Dubai.
The penthouse unit was designed in harmony with this reality, especially as it combines luxurious living and management of high-end projects.
To present the project at this exceptional level, the designers relied on high-end Italian brands, exceptional lighting arrangements, sea views, and a distinctive selection of luxurious marble types, after selecting all these elements with great care, with the aim of optimizing the available physical space and transforming it into a unique living experience. ".
The Palm Couture project includes an exclusive collection of up to 14 residential suites based on the concept of living on the invisible beach.
The project was established with special design features based on the rules of "design-inspired living", the characteristics of smooth contemporary simplicity and clear details.
Each of the elements is manually selected to create a special blend of experiences.
The living spaces feature exceptional configurations to highlight light and space, employing Italian industrial products known for their refined touches, and a unique selection of exquisite marble.
The complex in Palm Jumeirah is distinguished by its architecture based on pure lines and harmonious angles, with a limestone surface that wraps around the entire structure, connecting with the landscape.
Source: Teller Report
---